Rev. Sheree Taylor-Jones is a New Thought minister, ordained in both Unity and Religious Science. Currently she travels with her husband and two Chihuahuas throughout the United States, in their motor-home, guest speaking and lecturing. She is a former executive board member of The Affiliated New Thought Network (ANTN).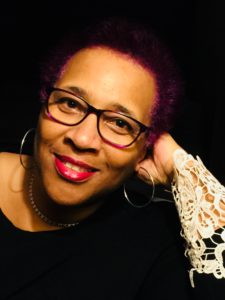 Sheree believes Universal Principles are a necessity to create a world where every sentient being thrives. As metaphysical practitioners we are called to be the catalysts of great change, as we embrace each person as worthy and welcomed. With this ethos in mind, she created an experiential inclusivity training program. In the continuation of her passion to assist other ministries, she is a qualified transitional minister through The Interim Ministry Network.
She also possesses an extensive corporate background, over fifteen years in consulting and training. She specialized in Strategic Planning, Communications Skills, Conflict Resolution, Leadership Skills, and Organizational Development. She is also a certified pastoral counselor from St. John's University in Nottingham, U.K.
Sheree has a newly published book, via Amazon.com, entitled: Turn Your Why? Into Why Not! This book is about helping readers change outdated belief systems which no longer serve them. It is gaining popular attention as a nonjudgmental and practical path to shift consciousness. You can reach Rev. Sheree at info@PreachItSister.com and via her Facebook page.
Services Available:
Motivational and Keynote Speaker
Transitional Spiritual Leader
New Thought Pulpit Minister
Spiritual Counselor
Operational Support Minister